Twelve months ago today, I revealed Endorsal to the world. The website went live and I wrote about it in various places, including this post on Indie Hackers. Having spent the previous six years designing mobile apps (mostly games), Endorsal was my first foray into the world of SaaS (software as a service)—and a bit of an experiment.
Fast forward a year and I'm happy to say that the experiment has so far been a success. As I write this there are 4,590 businesses using Endorsal, nearly 200,000 testimonials in the database and our front-end tools (review widgets, FOMO popups & Wall of Love) have been viewed over 43 million times.
Not everything has been plain sailing, of course—especially when you throw a global pandemic into the mix—but it's safe to say that for what started as a roll of the dice has blossomed into a business that I'm immensely proud of.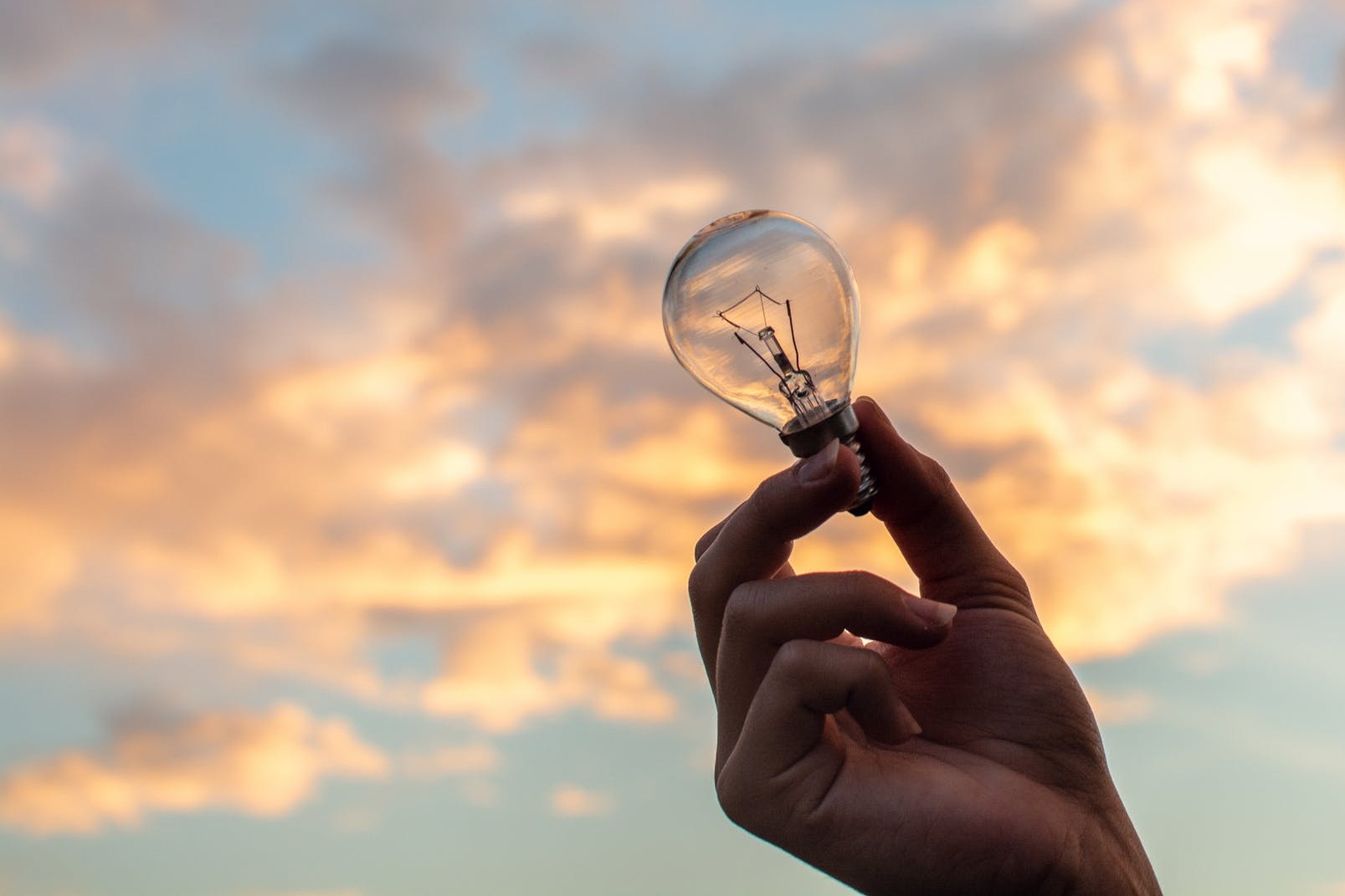 Don't launch products, launch ideas
One thing that I've realised during my time designing and developing apps is that I really love the process of turning ideas into products. More times than I'd care to admit, I made the mistake of sinking months into a project, building a polished product — all without validating the initial idea in order to discover whether there's a viable market out there.
Having been burned too many times with mobile apps and becoming jaded with the market in general, I decided it was time for a change. I always loved the idea of building a SaaS and after a few months of research and lurking on various forums and communities, I came to a few conclusions. My thought process was a little like this:
1. There's a lot of SaaS out there
2. They're mostly very serious and "corporate", without much in the way of personality
3. The ones that do have personality stand out (at least to me)
4. I want to make a SaaS that's a bit more fun than most but the idea needs to be simple, easy to build and universal
5. Pretty much every business has one of those testimonial sections on their website but I know from experience that collecting high-quality testimonials is a pain in the... aha! 💡
And so... Endorsal was born.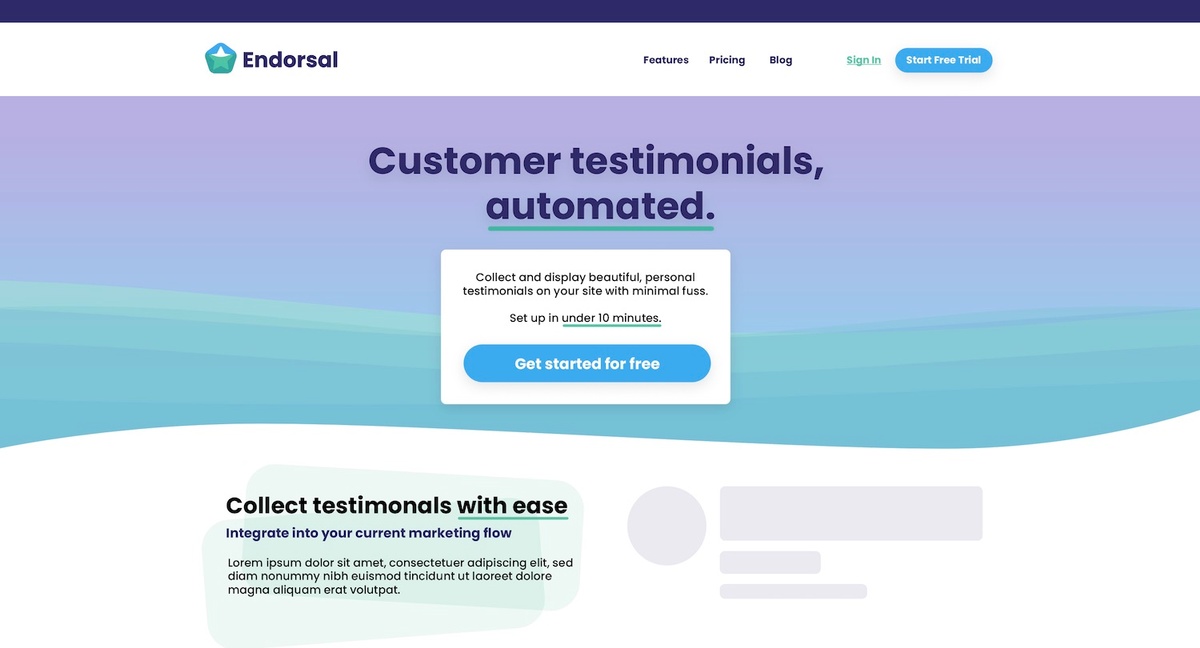 At that point, the ideas flowed thick and fast. Don't you love it when that happens? You know you've had a good idea when it arrives effortlessly.
I began fleshing everything out in my mind and visualised exactly how it should look, feel and, most importantly, work. Then, instead of following my usual path (months of development plus uncertainty surrounding the launch), I decided to launch the idea first, without a product.
"Hey, we're experimenting", I thought—what have I got to lose?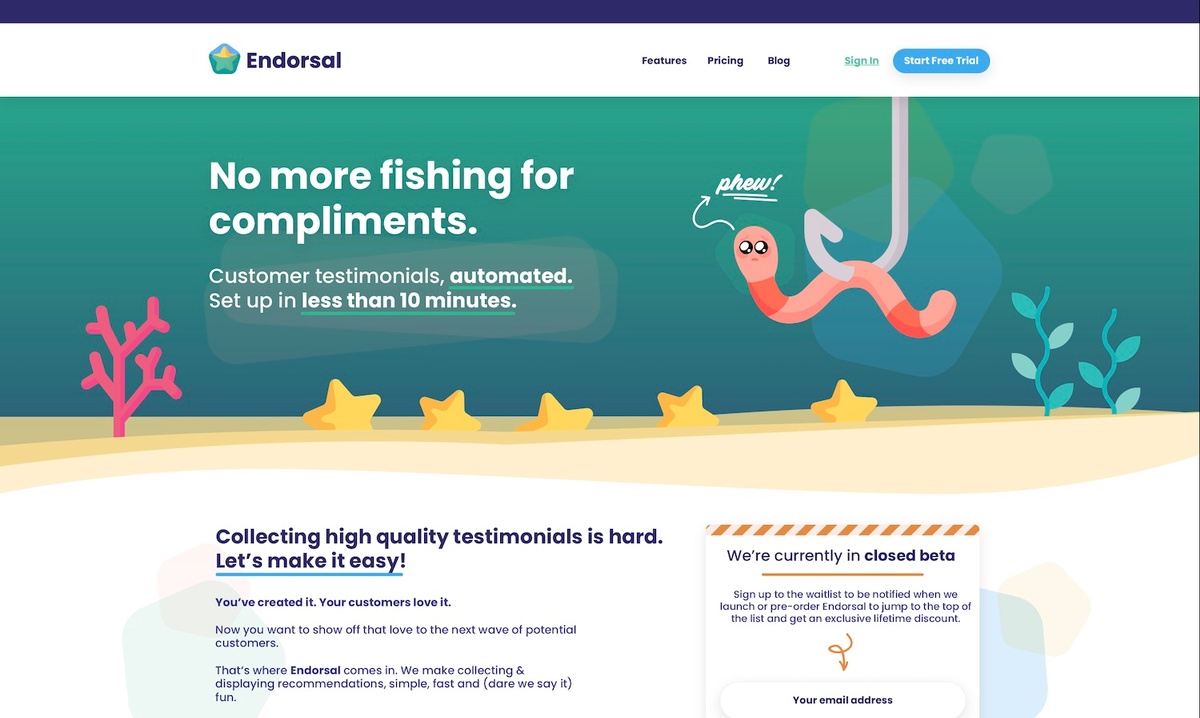 A year ago today, all I had was a website to communicate the idea, an as yet empty mailing list and, crucially, the facility for those interested to pre-order the software and gain early access when it was ready.
Within a few weeks, something magical had happened. For the first time since I'd started building products, I was in the enviable position of being able to work on something that I knew people couldn't wait to get their hands on.
By then I'd had a few hundred people sign up to the mailing list, made a few thousand pounds in pre-sales and even been approached twice with interest to buy the company.
All without a product.
While I was thrilled, all I kept thinking was... "I wish I'd figured this out five years ago!".
Get busy building
During the first few weeks of launching the Endorsal something else happened. I was introduced to AppSumo which, for those who haven't heard of it, is like Groupon for software. I negotiated a launch with them for November which gave me three months to build Endorsal and deliver on my promises.
Though I felt the pressure, partly because I was also teaching myself a new development stack at the same time (the MEAN stack, if you're interested), I can safely say it was a blast—building a product you know has potential truly is the best feeling as a founder. It no longer feels like work.
Somehow I managed to get everything finished and launched Endorsal "the product" about two weeks before it hit AppSumo. My pre-order customers got stuck in and provided me with valuable feedback to make the necessary improvements before things went crazy.
...which they did 😱
Do you know that GIF of the cat hammering away at a laptop?
This one: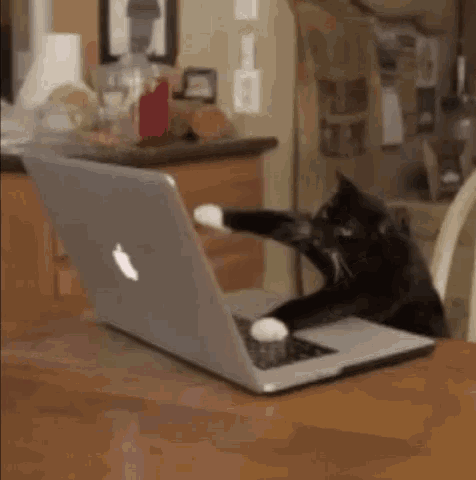 That is an accurate portrayal of my life during the four weeks of my AppSumo launch. We went live in November and it lasted right up until Christmas. It's known as "the blurry period" to me or the "don't mention it again" period to my other half.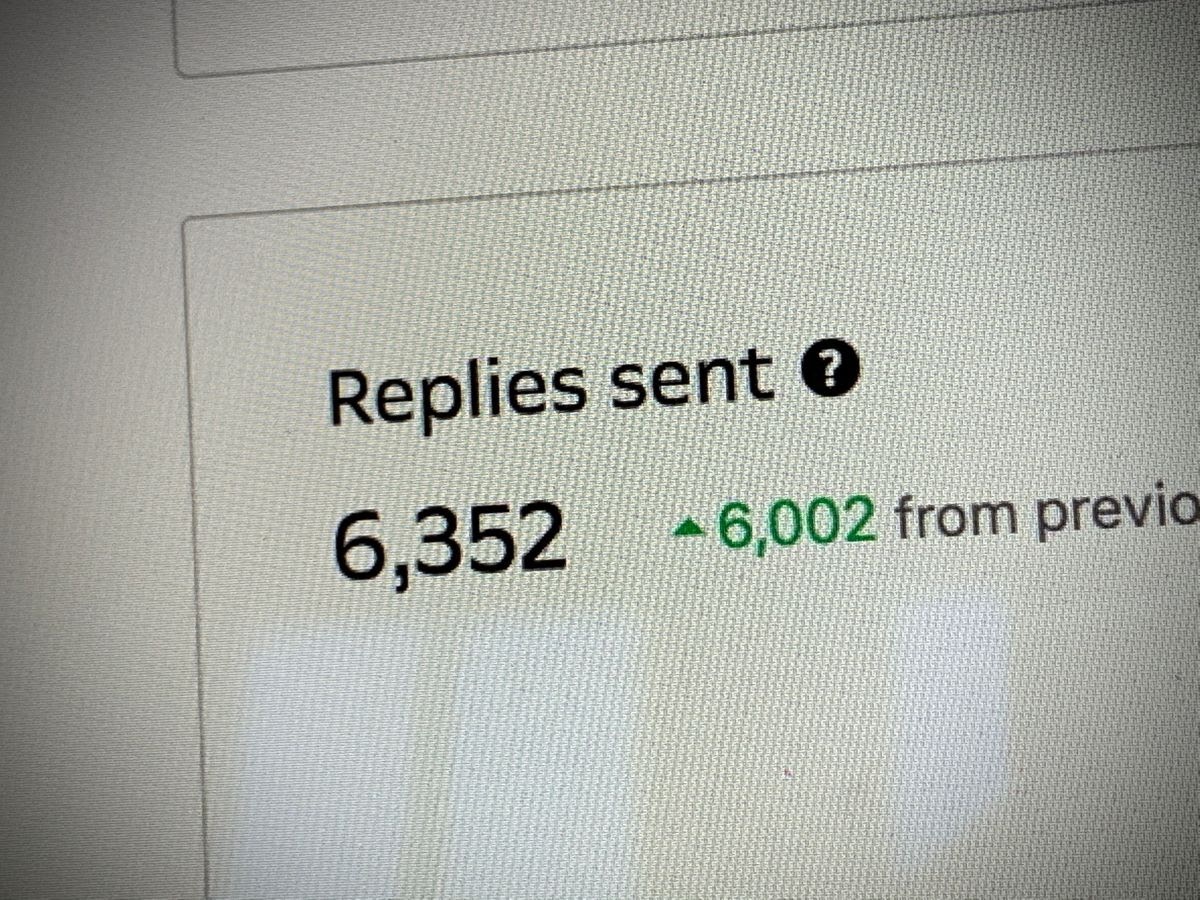 It was an insane time but also a very successful one and proved to be the ultimate validation, not only to show that the idea for Endorsal is sound but also that the software I built from scratch, in just 3 months, works at scale.
I could write a whole post on the AppSumo deal (perhaps I will if there's interest) but for now, these choice snippets sum up my experience:
— Endorsal became one of the biggest deals AppSumo has ever had (relative to the duration of the deal). It was also one of the best-reviewed products on there in 2019 (which is convenient for review software)!
— On the financial side, it was equivalent to a small seed round which has given Endorsal a healthy runway for a few years to come.

Move on up
You may be familiar with the term "second album syndrome". It's a difficult proposition for any band, particularly one that has found immediate success with their debut and are under immense pressure to record and release a follow-up before the hype disappears.
There are parallels in the startup world, except rather than albums, let's go with phases. Phase one for Endorsal was all that I've covered up until now, everything surrounding the launch, or the first 6 months.
Phase two is moving beyond the launch, growing the product into maturity and building a sustainable business with monthly recurring revenue (MRR).
From experience, I know early success is hard to maintain, or indeed replicate. For example, the first mobile app I built is still by far the most played and most downloaded one. Even when I attempted to rebuild it from the ground up, with what I could only see as improvements, I couldn't better that first offering.
That concept has haunted me since and was something I wanted to avoid with Endorsal.
For the most part, phase two has been a success but there definitely have been challenges.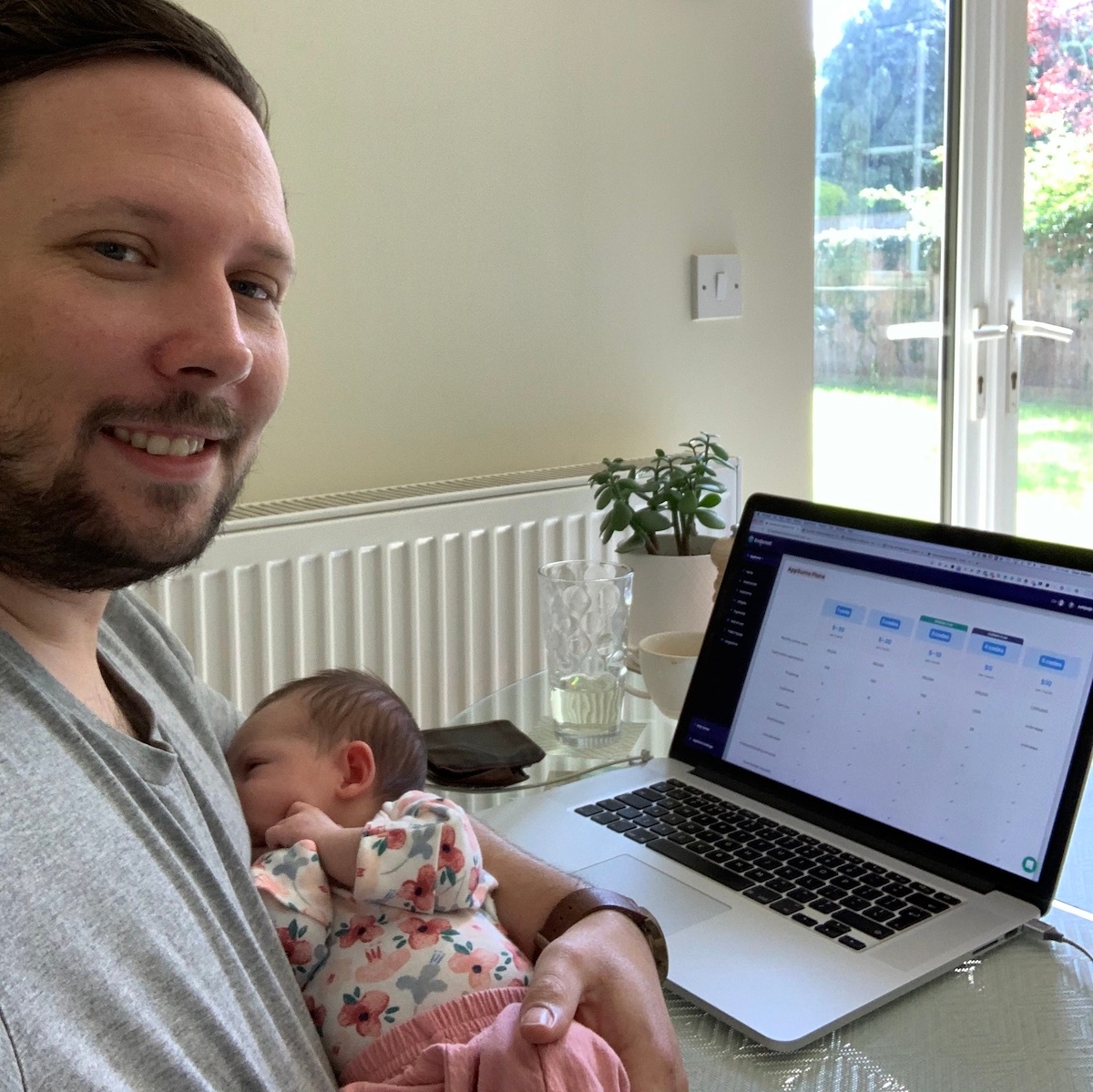 A new baby and a global pandemic
March was an interesting month. As well as being flat out with Endorsal, I was also preparing for the imminent arrival of our first child. My life had changed six months previously with the launch of Endorsal and now it was about to change again. Yet little did I know that the whole world was about to change, too.

Our daughter Olive was born two days before the UK was put into lockdown. This virus we'd been hearing about for months but (in all honestly) not taking too much notice of had hit home and become a real, credible threat. Everyone has their own story about Covid-19 and my family and I are lucky enough to say we haven't been directly impacted by it.
With that said, adjusting to life with a newborn during a global pandemic—while being busier than ever with work—has been interesting, to say the least!

Year two and beyond
The downturn caused by the pandemic has allowed me to focus on building out great new roadmap features including things like the recently launched Review Marketing functionality which enables users to automatically share their best reviews to social media.
I'm also very excited to announce that I'm a couple of weeks away from launching the biggest Endorsal update yet. Fittingly, going into the second year, it feels very much like a version 2.0 of the software.
Included in the update/coming soon:
Fully automated review requests via email and SMS
Sync your customers to Endorsal and automatically send out review requests, reminders and follow up on feedback. Choose from a range of message templates and sequences that convert. This will be the easiest and most effective way to collect reviews from your customers.
Public API plus integrations
The API will enable us to build an ecosystem of integrations with other apps and platforms. Anyone with an API key will be able to access the core functionality of Endorsal in order to build custom widgets, automate workflows or connect Endorsal to their own apps.
Import reviews from pretty much any other platform
Currently, we support Google My Business and Facebook Pages for importing reviews. Our roadmap is packed with requests to support platforms from all niches. I'm dedicating a lot of attention to adding these over the next few months, starting with the most requested platforms Yelp, TripAdvisor and Amazon.
I can't wait to launch these new features and see where Endorsal is by this time next year.
So happy birthday Endorsal, you big beautiful beast!
You don't look a day over twelve months.
---
Collecting high-quality testimonials is
important to every business

.

But it's always been a long, painful game of back-and-forth.

Endorsal streamlines the whole process by fully automating it, saving your business time and money.

Increase conversions, build customer loyalty and strengthen your brand.
Over 5,000 companies trust Endorsal to boost their social proof. Try us out for free and
in less than 10 minutes

, you'll see why ⤵︎
Review platforms we support:
Embed reviews and testimonials on:
---