"You guys have done an incredible job. One of the best purchases I have ever made. I am being complemented by colleagues on the FOMO popup and when I show it to clients they just want it."
— Dan Doherty, MerlinFX
MerlinFX Discovers Endorsal
MerlinFX is an Australian company with extensive experience in the online industry. MerlinFX show businesses how to become an authority in their industry, without needing special skills. They build easy-to-use websites with a rich set of features and online tools, along with training materials to help their clients succeed.
Endorsal was making its name on the testimonial scene when the team had the pleasure of welcoming MerlinFX as a customer. Since then the team have been helping Dan Doherty, MerlinFX's CEO, to maximise his company's testimonial process.
This has been a valuable process for both sides. It has enabled the team to show the multiple ways in which Endorsal can automate the collection and display of testimonials. For MerlinFX it has helped build on the trust already gained, through a high standard of presentation of highly-rated client recommendations. Dan also provided excellent feedback to help further improve the platform.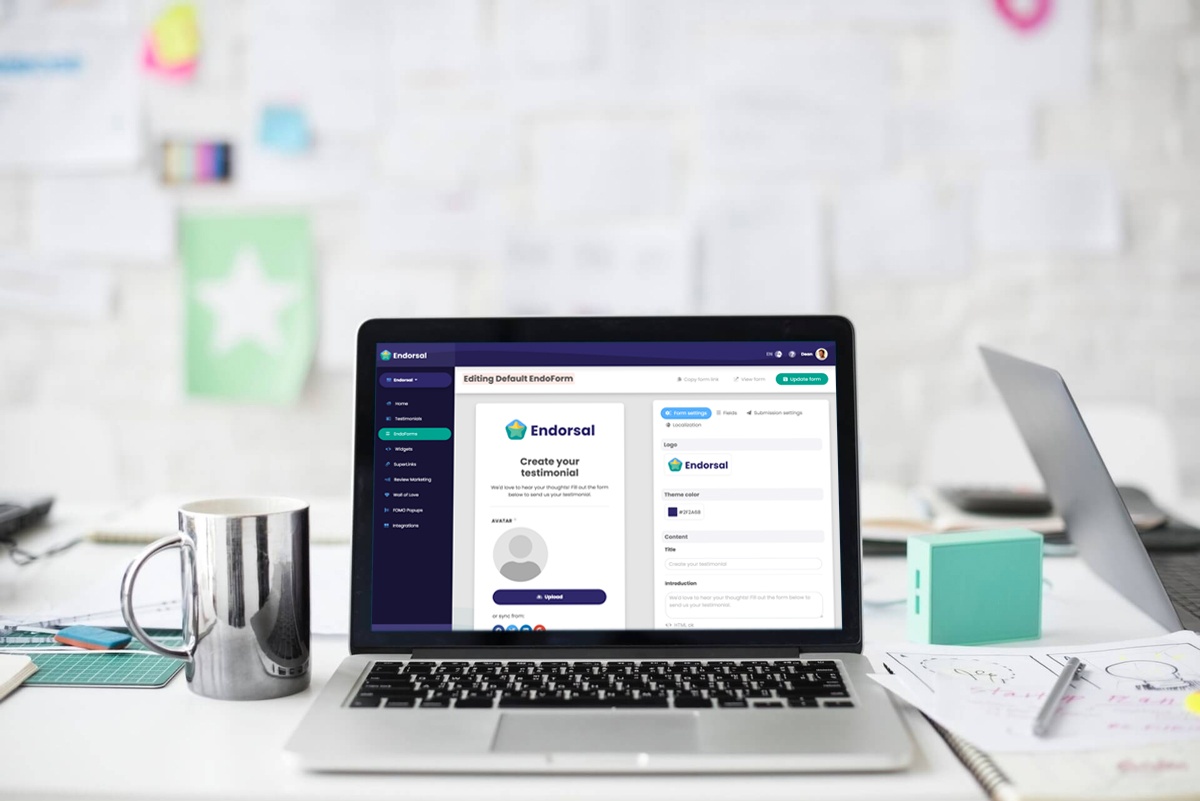 The Need for a Refined Testimonial Process
Dan from MerlinFX recognised the importance of testimonials. He knew the extra trust factor they provide, and the positive effect on business they can have. Being a client-focused company, he not only wanted MerlinFX to benefit, but also his company's valued clients.
Previously they had used a feedback page for their clients to complete. This provided various answers which were then used to form testimonials. What MerlinFX lacked was a system to centrally store, manage and display those glowing endorsements.
This also meant they had no straightforward way to share them to social media. MerlinFX wanted to do more with this vital feedback, from clients with whom they had worked so hard. So the need to find a better way was clear.
Steps to Building Trust and Higher Conversions
The importance of conversion rates for today's websites puts the need for great testimonials at the front and centre. Endorsal has been developed to fill that need. When MerlinFX found this platform, initial reviews showed it could be key to improving their business process. As they started to put Endorsal to use, it exceeded their initial expectations. They noticed a range of thoughtful inclusions that they knew would help their business.
They found Endorsal intuitive to use, easy to setup and felt the support they received was excellent. Now MerlinFX were able to make the most of the process.
In the words of Dan Doherty:
"It made collecting reviews easier and more fun. Being able to assign their image is a big win. Before we had to request the image or locate their image from Linkedin to use. Now that's taken care of".
The company began to receive compliments from clients and colleagues. MerlinFX felt the Endorsal team had done an incredible job, and was one of the best business purchases they had ever made.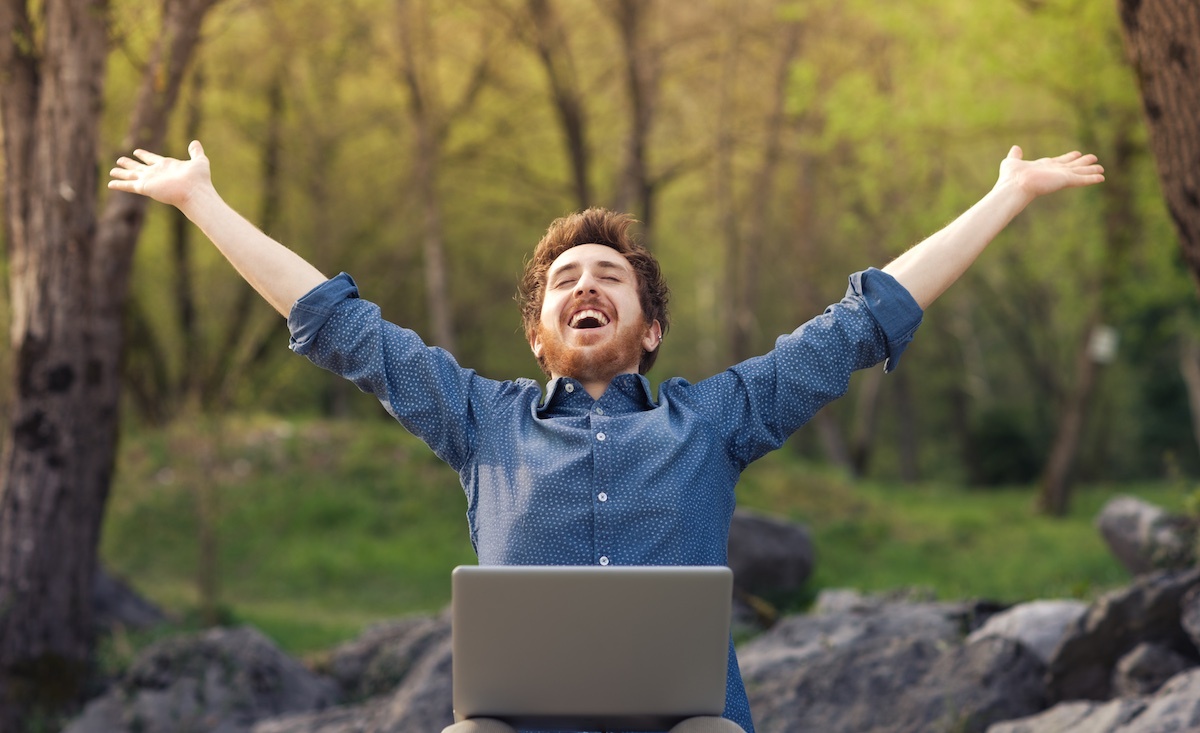 A Solution that Works with Added Value for Clients
For MerlinFX it was getting results. As Dan told the Endorsal team:
"Everything is seamless and just works. It really has nicely automated this process for us".
A bonus was the ability to assign an avatar image to the testimonials. This saved MerlinFX a lot of time. Before they had had to request the image or locate it on Linkedin. Now Endorsal takes care of that. That amounts to considerable time saved that can be put to good use on other business tasks.
It helped the business add further value to its clients, and their clients noticed. In fact, as clients saw it and understood the potential, they wanted it for themselves. In particular, Endorsal's FOMO popups was a noted feature.
MerlinFX know the importance of the trust factor for potential clients who visit their website and social media. They are now taking it a step further and helping their clients by recommending Endorsal to them.
In Dan Doherty's own words:
"When it comes to telling customers about publishing reviews as an important trust factor to consider, using Endorsal is a no brainer!".
For the Endorsal team, that is high praise indeed.
Building on Success, Looking to the Future
As with all successful business people, Dan at MerlinFX is looking at new ways to maximise Endorsal's features. As well as now offering it to most of their clients, MerlinFX are looking at connecting Endorsal with their CRM via Zapier and implementing the recently released Review Marketing feature.
We have received some valuable feedback from Dan on how Endorsal could further help his business and his clients continue to build trust. The team are looking forward to rolling out some new features in the near future, and they cannot wait to see them put into use at MerlinFX.
They are looking forward to the continued successful and rewarding collaboration with MerlinFX and watching Dan's business thrive.
For the Endorsal team, it is a case of onwards and upwards. There are many more businesses out there that could benefit greatly from the increased customer confidence and higher conversion rates that great testimonials provide.
---
Are you looking for an all-in-one solution to collect & display testimonials on autopilot?

No credit card required. Cancel anytime.
---
Collecting high-quality testimonials is
important to every business

.

But it's always been a long, painful game of back-and-forth.

Endorsal streamlines the whole process by fully automating it, saving your business time and money.

Increase conversions, build customer loyalty and strengthen your brand.
Over 5,000 companies trust Endorsal to boost their social proof. Try us out for free and
in less than 10 minutes

, you'll see why ⤵︎
Review platforms we support:
Embed reviews and testimonials on:
---